CATCHER CAN BE APPLIED ON A WIDE VARIETY OF MACHINES
Catcher protective filters are designed to protect your machines from impurities.
Industrial facilities, production lines, state of the art electronic machinery all have a common enemy: floating impurities like dust, oily mists or dirt cover the components of every type of machinery.
PROTECTION for

Electronic Machines.

Electric Motors.

Compressors.
MISTRAL PROTECTION for ELECTRONIC MACHINES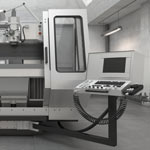 ELECTRONIC MACHINES
The packaging, chemical, textile, pharmaceutical and food industries all require maximum attention for asepsis. These and many other industrial environments can't allow the presence of impurities inside sophisticated machines where automation machinery, refrigeration equipment, industrial robots or CNC machines are vital in the production processes. Any downtime becomes a critical issue.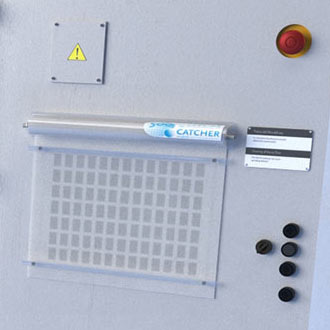 INDUSTRIAL CABINETS
Protecting the components of cooling systems, air conditioning cabinets, enclosures and electrical panels has never been so simple. Covering the external vents of any industrial enclosures with Mistral is easy thanks to the multiple sizes available.
ZEPHYR PROTECTION for COMPRESSORS, COOLING SYSTEMS and HEAT EXCHANGERS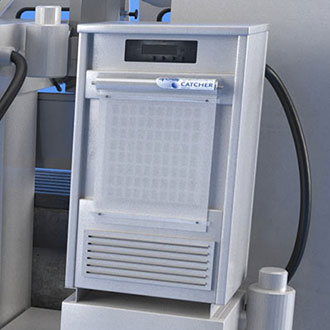 COMPRESSORS and HEAT EXCHANGERS
Better air flow is the principal goal of Zephyr's special fabric, designed to stop impurities, dust and oily mists before they enter your industrial compressors and heat exchangers. Protecting with Zephyr the external air intakes and thus lightening any strain for the system, facilitates ordinary machine cleaning.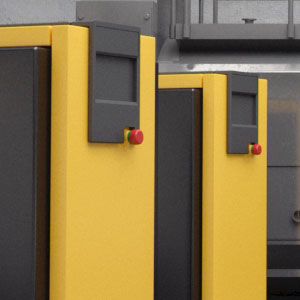 CABINET COOLING SYSTEMS
No switchgear openings and reduction of the possibility of downtime issues are fundamental for interruption-free operation of critical machines like cooling systems.
CHINOOK PROTECTION for ELECTRIC MOTORS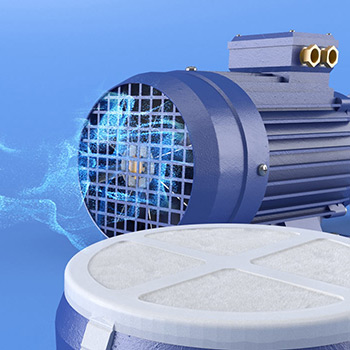 ELECTRIC MOTORS
Protecting your motor's lifetime and avoiding the spreading of suspended particles make the case for using Catcher Chinook. Easy installation and replacement thanks to visual control are the basic reasons for protecting industrial electric motors of diverse sizes with Chinook's patented system.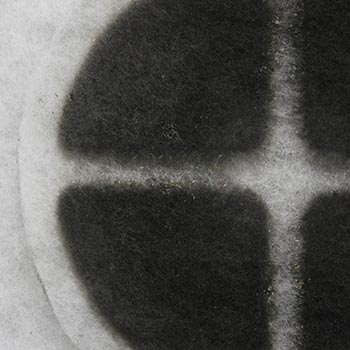 DO NOT GAMBLE WITH DOWNTIME
Equipment cleaning can sometimes become a burdening activity. Oversights, overtime workload, large industrial facilities to inspect: some of the many factors that can dissolve the urgency for care of the machinery. Do not gamble with downtime.